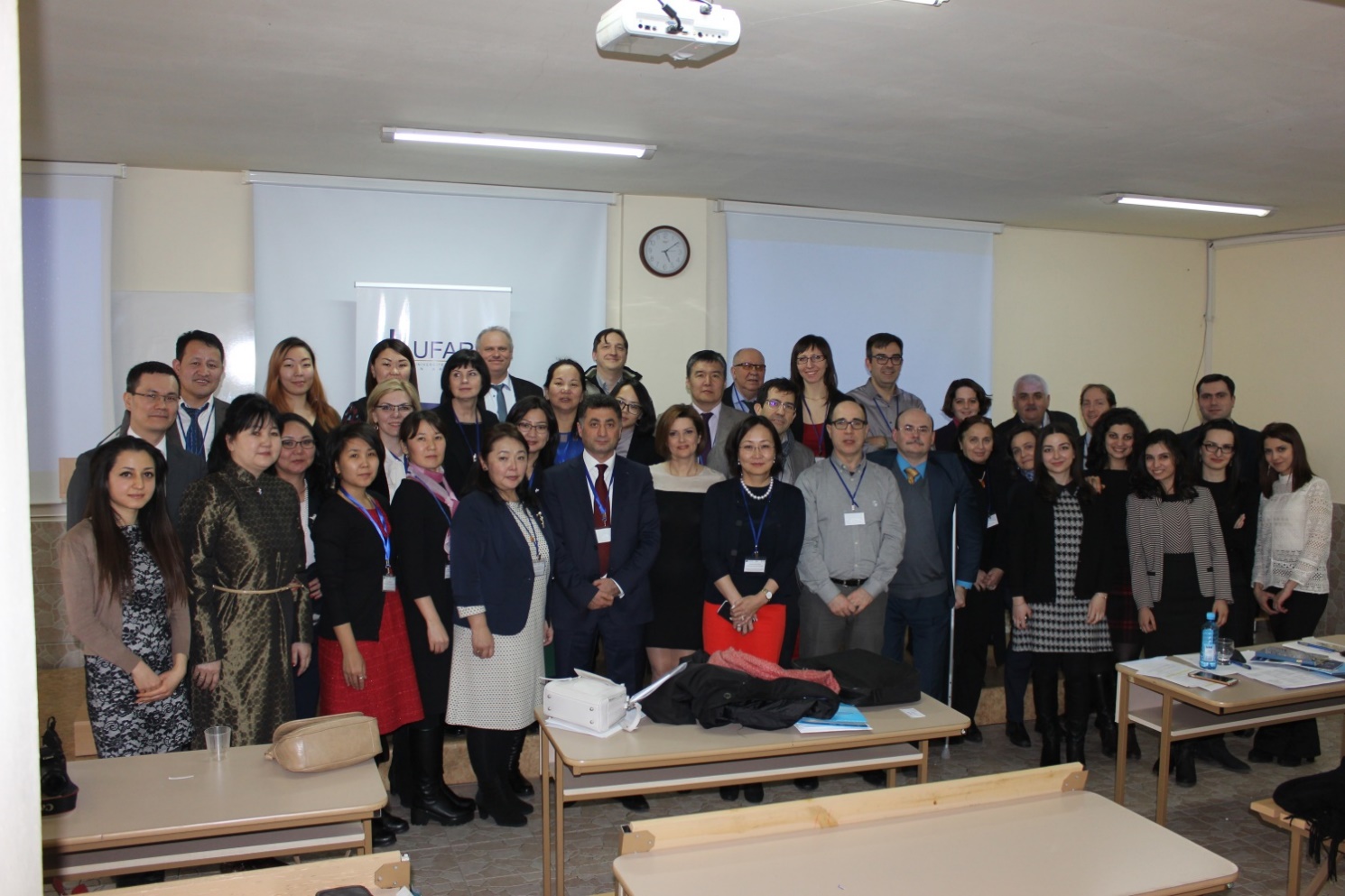 On 3 February 2017 there was an organizational meeting of the consortium participants of the Erasmus + C3QA project "Promoting internationalization of research through establishment and operationalization of cycle 3 quality assurance system in line with the european integration". This meeting was hosted by the French University in Armenia (UFAR) in Yerevan.
The meeting was attended by European partners: Universite Jean Moulin Lyon III (France), Universite d'Auvergne Clermont-Ferrand 1 (France), Haut Conseil de l'évaluation de la recherche et de l'enseignement supérieur (HCERES) (France), Universidad de Alcala (Spain), Uniwersytet Jana Kochanowskiego W Kielcach (Poland), as well as by universities and accreditation agencies Kazakhstan, Ukraine, Mongolia and Armenia (full list of project participants is presented on the main page of the website).
Kazakhstan was represented by the Ministry of Education and Science of the Republic of Kazakhstan, Independent Kazakh Agency for Quality Assurance in Education (IQAA), KazGUU University, as well as South Kazakhstan State University named after Auezov (SKSU). IQAA was represented by a chief expert from the Department of Analysis and Quality, Aliya Assylbekova.
At the meeting in Yerevan, the working groups were established, the composition of the governing project committee and coordinators for each working group were appointed, as well as the issues of the project funding, reporting and dissimination of results were discussed.
In the framework of conducting the meeting it was decided to appoint IQAA as a local project coordinator in Kazakhstan.
Additional information on this event is available on the official C3QA project website.